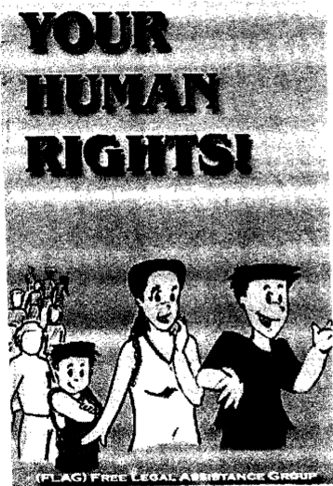 The year of the dog should be interesting for Asia. A little over two months ago, AsiaPundit visited Austin's site and questioned the possibility of a coup happening in either Thailand or the Philippines, arguing that after a decade of democratic rule it seems unlikely either country would really care for a return of dictatorship (even if elected governments were seen as corrupt or incompetent).

Two months has made quite a difference, and while neither country seems likely to suffer a coup, stability has suffered a double blow. The pace at which the governments of President Gloria Macapagal Arroyo and Prime Minister Thaksin Shinawatra have unravelled is impressive.

While it's quite possible that some sort of people-power backed coup was being planned in the Philippines, its success was not assured, and Arroyo's declaration of a state of emergency seems extreme. That civic groups are now reproducing literature on what constitutional rights citizens have under military rule is disheartening. Todd Crowell has a good summary of recent events.

The situation in Thailand is more surprising, while Arroyo has been facing increased pressure since the alleged election fraud allegations emerged last summer, the populist Thaksin was simply facing growing rumblings from a relatively weak opposition. The backlash to the sale of his family's Shin Corp conglomerate to Singapore's Temasek went far beyond expectations. The Foreigner in Formosa has a good backgrounder.

The Foreigner and Todd, of course, are far removed from the events and have the extra perspective that distance provides. Bloggers on the ground provide a more varied perspective.

From Thailand, Magnoy's Samsara offers some links to opposition mixed media projects and an outline of the coalescing of Thailand's opposition.

From the Philippines, a greater multitude of English-language voices is available: MLQ3 has amazing coverage and linkage following the events of Saturday, Sunday and Monday. Torn looks at the restive situation and the legality of 1017. the Unlawyer thinks it's 1972 all over again. Carlos backs Gloria.

And from the mainstream press, there's a lot of commentary that would have unimaginable just a couple of years ago including this piece praising the stability and democratic development of Indonesia compared to the neighbors.
Technorati Tags: asia, coruption, east asia, economy, indonesia, philippines, thailand, southeast asia