As well as pick on Yahoo! day, today is also Ultraman's birthday.:
In celebration of Ultraman's 40th birthday, a news conference was held on March 28th. The highlight of the conference was not just to show off the latest incarnation of Ultraman, Ultraman Mebius, but to reunite the entire Ultraman family.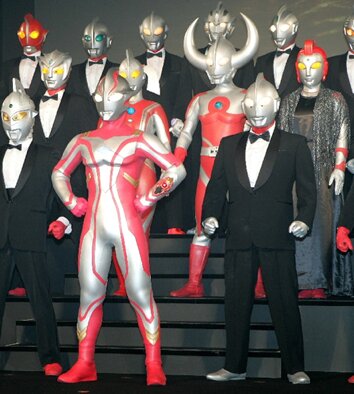 Everyone looks good in a tux.
Technorati Tags: asia, east asia, japan, northeast asia, ultraman